Founded in 1986 in Arlington, Virginia, DC Rental has become a premier rental source for its exceptional–often exclusive–selection of glassware, fine china, designer table linens, flatware, chairs, distinctive furniture and more.
Nationally and internationally known, DC Rental works with its vast clientele to ensure every detail of a rental is extraordinary. From global "Box to Ship" linen orders to caravans of our truck fleet driving across the country, we deliver unique options to enhance any special event.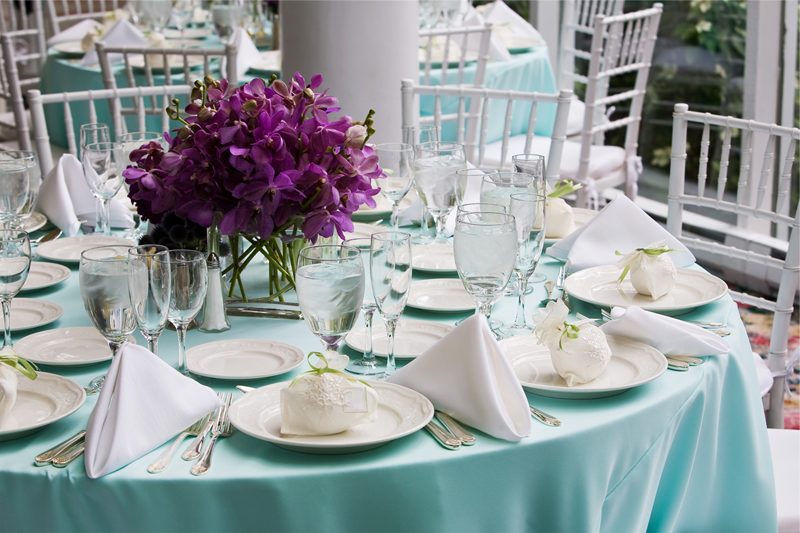 DC Rental is pleased to have played a role in many high-profile events, including Presidential Inaugural celebrations, State Dinners, Kennedy Center Honors events, the 2008 Papal Visit to DC, numerous Washington non-profit galas, and celebrity weddings. Our equipment has been selected for Kentucky Derby and Preakness Stakes events, NFL Super Bowl and PGA Tour events, and several Hollywood movies.
Our Sales Team offers over 75 years of combined special event experience throughout Metropolitan DC. Together with our knowledgeable operations team and warehouse, centrally located in Arlington, we provide exceptional insight into many of the area's special event locations.
This expertise, combined with our one-on-one approach towards client management, makes the choice of DC Rental so easy and comfortable. We look forward to helping make your vision a reality!